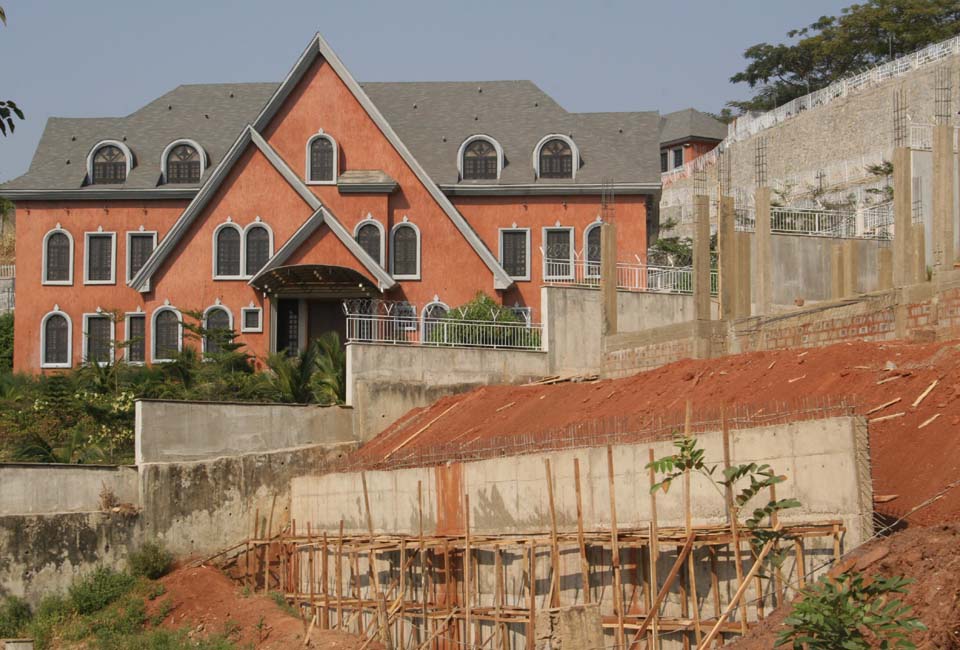 1st House
Nigerians would never have it full when it comes to the rapacious instinct of the men and women who are now determining the destiny of the nation. Crooks, gluttons and whatever word could describe some of them. Mr. Andy Uba is again in the news. He recently acquired a piece of property worth N1.2 Billion from the proceeds of the truncated third-term bid of ex-president Olusegun Obasanjo.
It is now an open page available for everybody to read that scandalous money voted for the failed third term bid drove a wedge within the People's Democratic Party, PDP.
The last time former Jigawa State Governor, Saminu Turaki spilled, he alleged that he took N10 billion from his State coffers and diverted same to the Obasanjo's third term campaign.
Central to the whole scandal is the well known name and personality, disgraced two weeks Governor of Anambra State, Mr. Andy Uba.
According to Pointblanknews.com investigations, when Turaki took the money from the coffers of Jigawa State in 2006, following alleged directives from former President Obasanjo he passed on the money to the third term campaign purse managed by Uba, Senator Ifeanyi Ararume, and Senator Florence Ita-Giwa, Special Adviser to the President on National Assembly Matters.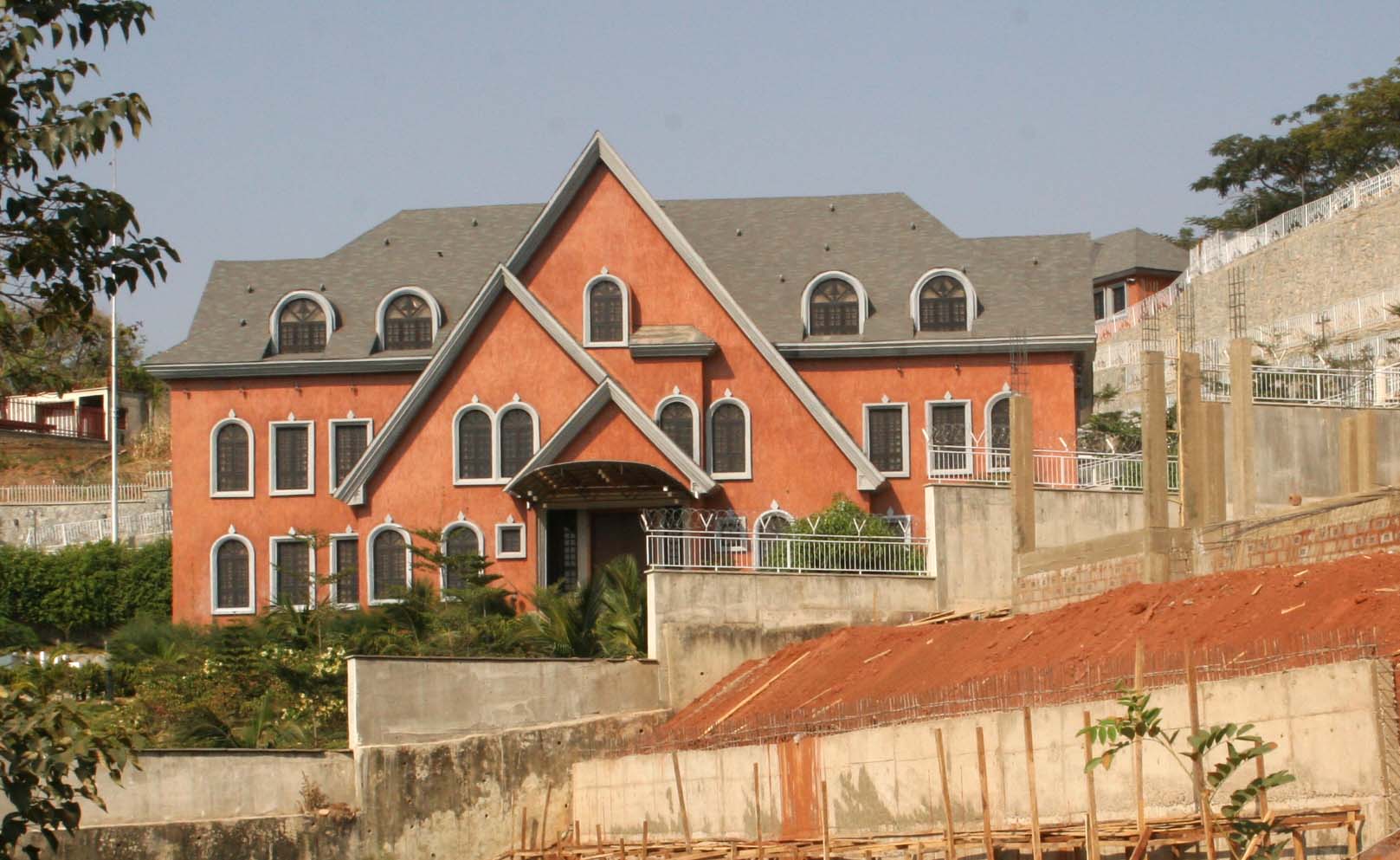 Thus a whooping N10 Billion illegally stolen from the Nigerian tax payers was arbitrarily shared between Uba, Ita-Giwa and Ararume. Ita-Giwa and Ararume were given the task of "taking care" of the Senate which was purportedly divided into two groups. While Ita-Giwa expressly delivered by making sure that the money she was given actually got to the designated senators, there was lingering suspicion as to whether Senator Ifeanyi Ararume did delivered the whole package entrusted into his care to the appropriate individuals in the Senate. That doubt was further rein forced by the appalling manner in which the senate thwarted the unconstitutional dream.
On the other hand, Mr. Uba was assigned the duty of "taking care" a cross section of traditional rulers and other opposing civil society groups. He allegedly delivered pittance which many of the beneficiaries saw as "unmitigated insult." He was said to have pocketed a larger chunk of the third term lobby fund which he allegedly deposited in an account with Oceanic Bank. The proceeds that he kept for himself would surface on a private estate which he was said to have been obsessed with for a long time. The estate is said to be located somewhere on Logona Crescent around Erie Street, off Nile Street, Maitama, Abuja. It is built on top of a hill known as Minister's Hill. Uba bought the estate for N1.2 Billion paid for in one lump sum.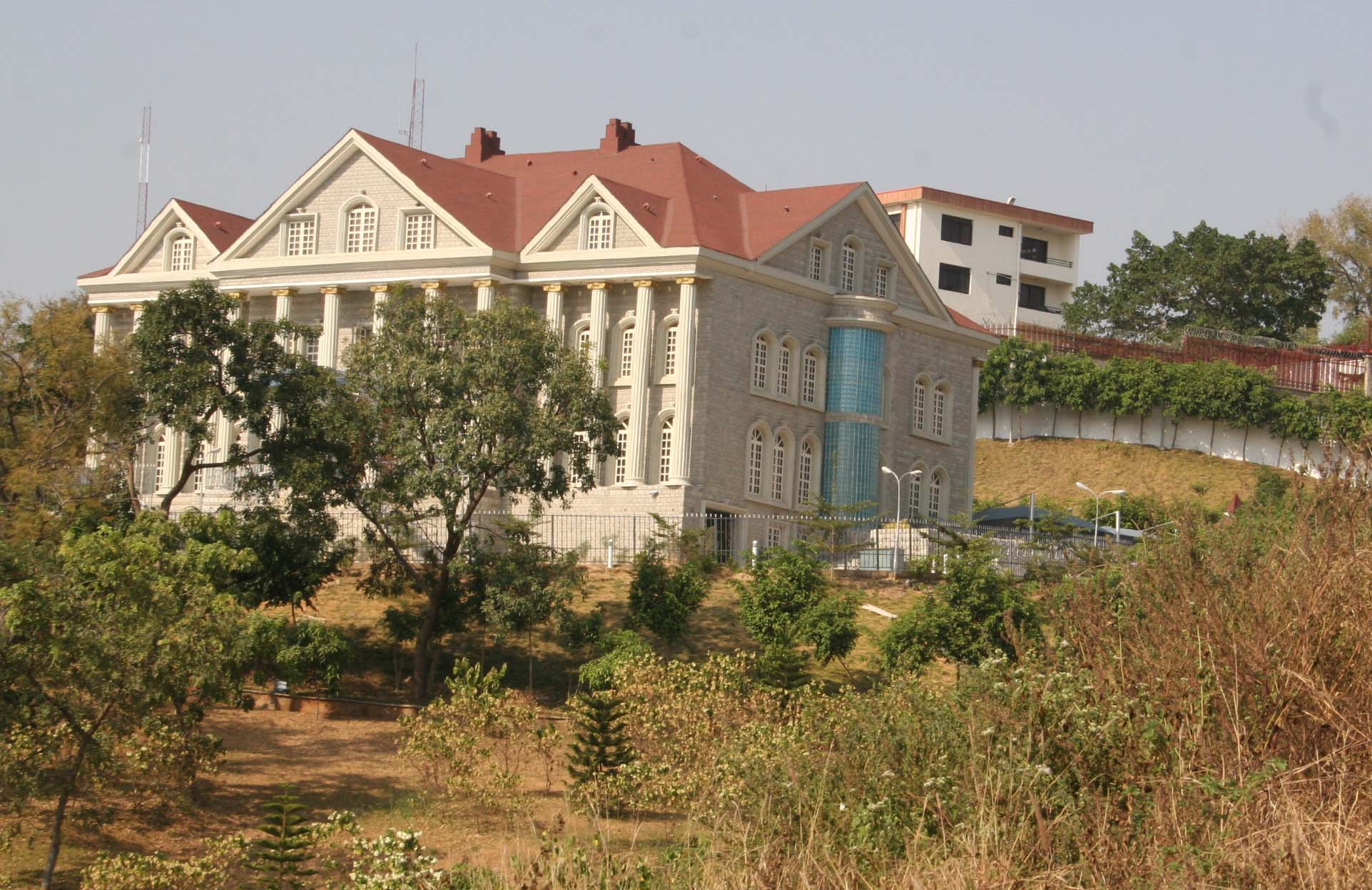 2nd House
Crafty as ever, Uba did not leave any easy footprint on the sand concerning the way the transaction was carried out. The property originally belonged to a company known as "A-Group". Knowing that if he approached the company directly, a future inquest could possibly put him behind the slammer, he decided to make the purchase through the Oceanic Bank where he owns a sizeable amount of shares. Oceanic Bank pretending to be exercising its business outreach through homes and property acquisition was alleged to have fronted for Uba in the purchase of the property.
Oceanic Bank shares a dubious reputation with Zenith Bank, UBA and others in handling and dispensing funds for the ill-fated Obasanjo's third term campaign. They have also been fingered as possible accomplices used by Nigerian politicians for money laundering runs as depicted by a huge settlement over money laundering between UBA and the US Attorney's office in New York recently.
Andy Uba is said to be eminently close to Cecilia Ibru, the Managing Director and Chief Executive Officer of Oceanic Bank. Analyst suggest that that is one nexus that must be probed concerning how a reputable bank such as Oceanic could be easily moved by one individual for an unscrupulous transaction.
Also the Economic and Financial Crime Commission, EFCC, in Nigeria continuous to receive a barrage of petitions and information on how Obasanjo and Uba cunningly acted in concert to pull the wool over Nigerians in their insatiable efforts to amass unquantifiable sum of money. Uba recently recounted what he was once quoted to have declared, that he was worth N1.7 Trillion. Once humiliated and removed as Governor of Anambra State by the Supreme Court in Nigeria, he claimed that he was misquoted. His understandable denial notwithstanding, the alleged asset declaration document which he was said to have signed and submitted to the Code of Conduct Bureau continues to fly around and feature in public discussions on the street of Abuja.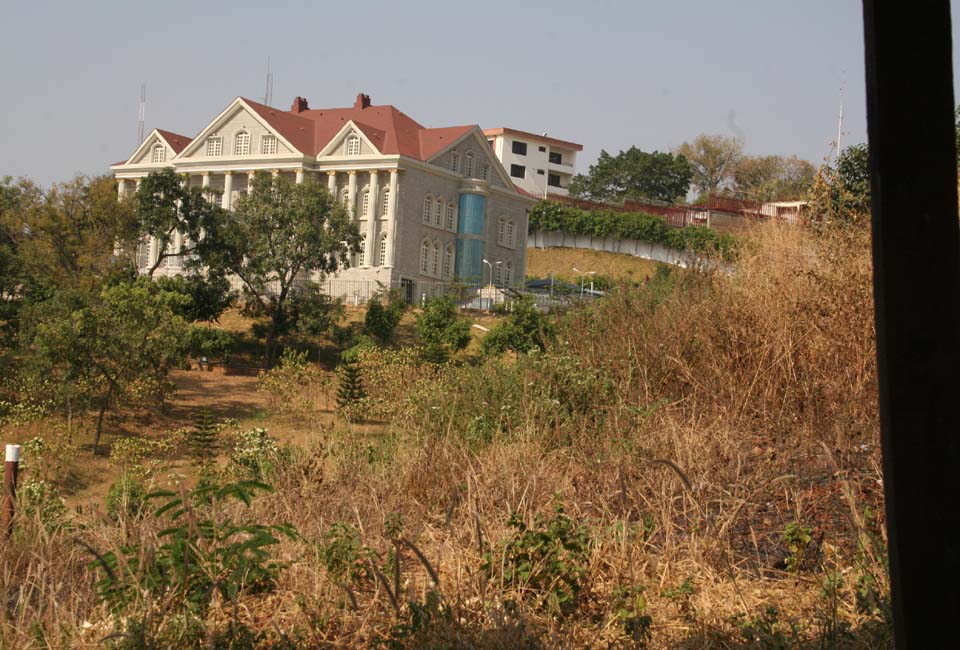 Nigerians remain patient on the possibility of having former President Obasanjo  face possible indictment on allegations of graft, corruption and illegal take over of public properties by way of under-pricing and doctored manipulated auctions. The wait is going to be a very long one because since leaving office in May, he has assumed responsibilities as the chairman of the board of trustees of the PDP. He is said to be protected as the "Patron Saint" of the acclaimed largest political party in Africa. Obasanjo also enjoys unimaginable protections as the god-father of the incumbent President, Umaru Musa Yar'Adua.
Finally, it is said that there is unannounced new code cooperation within the court of power in Nigeria that no surviving past leader of the nation would ever be made to face trial for any breach of the law.
!-- google_ad_client = "pub-2252085775498480"; google_ad_width = 336; google_ad_height = 280; google_ad_format = "336x280_as"; google_ad_type = "text_image"; google_ad_channel = ""; google_color_border = "6699CC"; google_color_bg = "003366"; google_color_link = "FFFFFF"; google_color_text = "AECCEB"; google_color_url = "AECCEB"; google_ui_features = "rc:6"; //-->window.google_render_ad();
 

However, several civil society groups and individuals are lining up to put shame to such myth. One such organization is the Conference of Nigerian Political Party, CNPP whose spokesperson, Osita Okechukwu told pointblanknews.com that "we are actually taken up the issue of Obasanjo to the EFCC next week. Our petition is almost ready and would be made available to the EFCC by next week. We are looking at Obasanjo as the enemy of the EFCC. He has committed evil against Nigeria."
Efforts to get the reactions of Uba did not succeed as his Media Assistant; Chuks Akunna claimed to be having poor network connection.